Plushies – simply cuddly and sweet
We all love pillows and use them for different things. On the one hand, of course, as a pillow for sleeping, comfortable lying down, e.g. while watching TV or in the car on longer journeys. In this case of course as a passenger.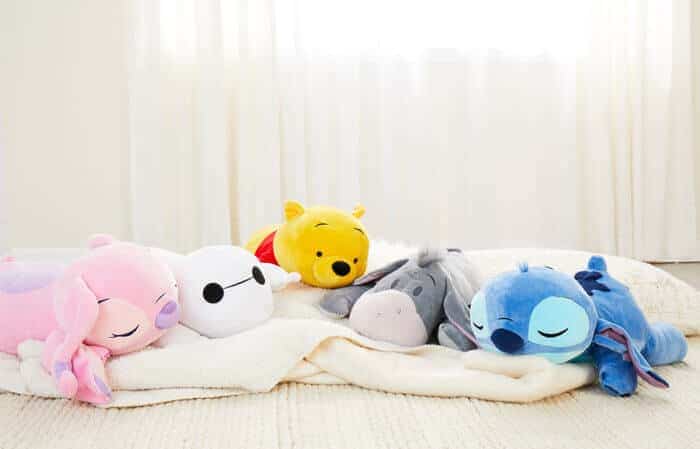 On the other hand there are also special neck pillows, which are mainly used for flying. These are placed around the neck and support the head like a neck collar.
And of course cushions are popular decorative objects. Because every sofa and every bed only looks really comfortable and cuddly with a few cushions.
Of course, real Kawaii fans don't want to do without cushions in the different situations of life, which is why we have put together a large selection of incredibly cute plushies for you in our online shop.
Great Kawaii neck pillows – for long flights, bus and car trips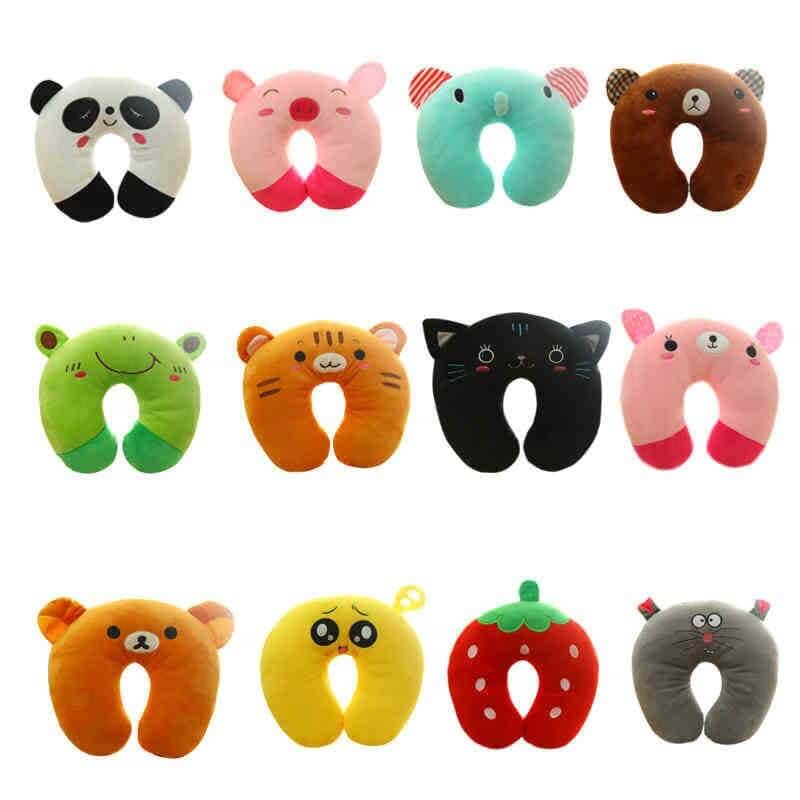 Especially sensitive people, who quickly get a stiff neck and a tense back, appreciate a good neck pillow – but please as cute plushie! Here you can find a nice selection of cute little animals like bunnies, puppies, unicorns and similar motifs. All models are of course, as the name suggests, made as cuddly plush.
Kawaii Plushies as neck pillows are available from numerous manufacturers in different sizes, colors and motifs. You are sure to find something comfortable, which is cute at the same time.
When choosing a pillow you should not only consider your individual taste but also the functionality. The size and thickness of the Plushies is especially important, because the head and neck area should be optimally supported, even if the head wants to bend off during nap time. The plushies should also be washable without any problems. Of course, it is important to follow the manufacturer's care instructions regarding washing program, dryer and detergent.
Plushies for decoration and for comfortable cuddling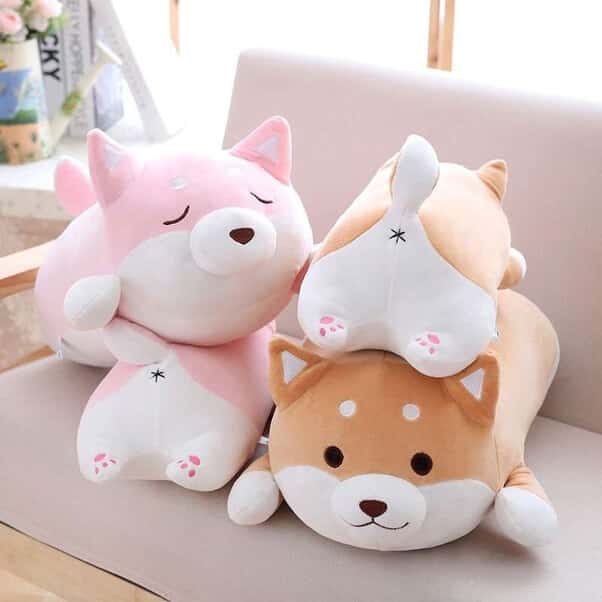 Plushies are great design accents in the living room and bedroom of the die-hard Kawaii fan. Cute unicorn cushions, cute little animals and mascots look great when they are color-coordinated with the duvet, throw or sofa fabric. Plushies can also be coordinated with other decorative items in the room. A Hello Kitty Plushie looks like the icing on the cake if the rest of the room also has Hello Kitty elements such as posters, wallpaper, caskets, stuffed animals, vases, glasses, etc.
There is practically no Kawaii motif that is not also available as a plushie. Just have a look around the shop – you will surely find what you are looking for!