Cosplay is all about costumes. Without costumes, it is nothing but an ordinary public gathering. Cosplay costumes vary from the simple and plain to heavy and complex ones that are hard to put on and carry.
It is never easy for beginners to do well at anything they choose to participate in. Cosplay is no exception in this case. There are costumes that cosplayers might regret choosing as beginners and then there are certain costumes that would suit beginners the best. Here we look at what are the good and bad costumes for beginners.
Choosing a character is very important whenever you decide to cosplay. It is more important when you are a beginner because your first experience is what lays the foundation of your cosplay and would boost or kill your confidence as a cosplayer. As a beginner, you should always choose characters that are easy to impersonate and with costumes that are not so complex with huge and extravagant items and props being used. These types of costumes would ruin your cosplay because as a beginner you may not be able to carry the costume properly. So, choose carefully.
Good costumes for beginners
A cosplay costume is always supposed to look good on the person wearing it. No one wants to look ugly or bad in a costume they wear. Any costume is good of you can wear it properly and handle even minor details of it. For a beginner, a good costume is the one that is simple and easy-going. They shouldn't be looking for an advanced and overdone costume to impress the audience. Beginners should always have one thing in their mind, 'the simpler, the better'.
1. Saya Otonashi from Blood+
Saya Otonashi is the main character of the anime series Blood+. She could be a perfect choice for cosplayers who want to impersonate themselves as a strong and agile, yet kind-hearted and honest person. She teaches the cosplayers a lesson that all evils and threats to this world must be eliminated. In the mission of eliminating evil from the world, she doesn't hold back from killing herself because she believes that she is also a part of the evil. This is a valuable lesson that we should about making the biggest sacrifices for the greater good of humanity and mother earth.
Let's talk about her simple but significant costume. Saya's costume, when she is in normal mode, is among the easiest and simplest ones. It only includes a flared mini-skirt, a white shirt, and a red bow tie. This costume would be a perfect choice for the beginners as they will not have to put in much effort to look attractive and charming at a cosplay event. You can add a sword as your prop to complete the costume, and you are ready to rock the party.
2. Kiki from Kiki's delivery service
Kiki is a young town girl with a passion to learn and master magic and witchcraft. She has a very simple costume that anyone can easily wear and carry and still look mesmerizing. Beginners should love this costume for its simplicity and ease of use. With Kiki's costume, you would impersonate a character who is so passionate to learn magic and witchcraft that she leaves her home for this purpose, she teaches us courage and passion for learning no matter what it takes. After mastering magic and witchcraft, she doesn't use it to her benefit. Instead, she uses it to serve people.
Kiki's simple costume has nothing overdone or extravagant components or props. It just includes a plain black dress, a red bow on her head, and peach-colored shoes. All these items are easily available in almost every home and are easy and simple to cosplay. As Kiki is a master of magic and witchcraft, she has a broom and orange toned bag that she uses for her delivery service. These props would be best if they are used as part of the costume and they would complete the look.
3. Ash Ketchum from Pokémon
We are all familiar with the Pokémon anime series and with the fact that how famous the series and its character are. Ash Ketchum is the main protagonist of the Pokémon series and has a dream of becoming the greater Pokémon master ever. His favorite Pokémon helps him in becoming the greatest Pokémon ever. This is a lesson for all of us about being passionate about fulfilling our dreams, and even our pets would help us in achieving what we wish for. Pokémon didn't help Ash in vain, it was payback for all the love Ash has for his pet Pokémon.
The kid with one of the biggest dreams has a very simple costume that every beginner should try to be at ease and be comfortable at the cosplay events. His costume only includes a blue jacket, a pair of jeans, and a cap with a poké ball logo on it. A blue jacket and a pair of jeans is what we all wear every other day in our daily life and is simple and easy to carry. You would probably need to buy a Pokémon cap from the market, where it is easily available. This kind of simple costumes suit the beginners and they would love it.
4. Luffy from One Piece
One of the simplest cosplay costumes in the whole of the anime world. Luffy has this comfortable and easy costume as he is simple and easy-going. He has a dream of becoming the King of the Pirates and he builds a team that would take him to wherever he aims to be. His journey to becoming the King of the Pirates has valuable lessons about passion, honesty, teamwork, and taking care of your teammates. His simplicity is also as admirable as his plain and simple costume.
Luffy doesn't wear a complex pirate suit. His costume includes a straw hat, a red vest, and a pair of rugged shorts. Beginners would not find a costume as simple as this one. There is no hard work required. You don't have to search for costume items and props in the market. All you need a straw hat, a red vest, or a red sleeveless shirt would also do the job and a pair of rugged shorts. You would find almost all of these in your wardrobe. If one item is missing, just go to the market and buy it straight away and you're ready to slay the cosplay.
5. Misty from Pokémon
A young girl taken by an inferiority complex who grows up to be mature, kind, and sensible, Misty is one of the famous Pokémon characters and one of Ash Ketchum's closest friends. She is kind and helpful and has lessons for those who want to impersonate her as cosplayers. Like her simple and kind personality, her costume is also simple, comfortable, and attractive. There is no need for heavy and bulky costume items and props to look attractive and gorgeous as a cosplayer when you choose to cosplay as Misty.
The simplicity of her costume is what makes it attractive and a perfect choice for beginners. A yellow crop top, denim shorts, and red suspenders are all that is included in her costume. She has orange hair and for that, you would probably need a wig if you want to look exactly like her. With natural blonde hair, there is no need to use the wig as a beginner, but the choice is all yours. Like Ash Ketchum, Misty also has a poké ball as a prop because she is also a Pokémon trainer in this anime series. A poké ball as a prop would complete the look.
Bad costumes for beginners
Anything that doesn't suit you and gets you in trouble is bad for you. Cosplay is not as easy as it looks. We only see people in attractive and charming suits and costumes to get inspired by them. This inspiration leads us to try the same thing ourselves. With no experience and/or resources of the cosplay, people miserably fail to cosplay in complex costumes and ruin their first cosplay experience. The costumes that can prove to be bad for beginner cosplayers are the ones with a lot of complexities and not so easy to build props. Beginners should not try to put on suits that need a hand from the experts of makeup and craftsmanship to build a costume.
1. Iron Man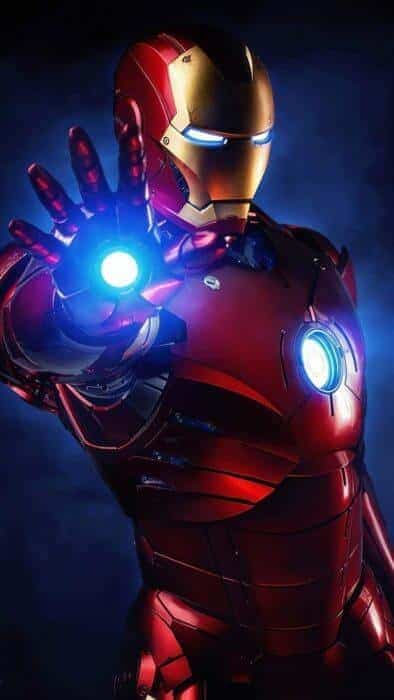 There is no doubt that Iron Man is one of the most favorite superheroes among all the Marvel characters. His abilities and skills are admirable and have inspired countless cosplayers around the world. The Iron Man suit is the biggest inspiration above everything else. The technology Tony Stark uses to build that and the way it works is just out of this world. Many cosplayers have tried to impersonate him because of multiple reasons, and many have been successful in impersonating him.
The problem is that we always look at the successful cosplayers and want to try the same when we have no exposure to the cosplay community and no firsthand experience. Iron Man costume can prove to be the worst nightmare for any beginner because of the complexity of the Iron Man suit. The suit is entirely made up of heavy metals and with the use of advanced technology. Beginners would not be able to build that suit because of its complexity and structure. There are many cosplayers, with years of experience and exposure to cosplay, who have failed to cosplay Iron Man.
2. Hell Boy
The Hell Boy costume may look simple as it is all about makeup and his Right Hand of Doom that can be bought from the market. But it is not that simple as it looks in the movie or at cosplay conventions. Cosplayers impressing us at conventions with Hell Boy costume have a lot of experience of cosplaying and they put a lot of effort into what they do. Looking exactly like the character you love requires a lot of time and effort, particularly when the costume is not simple and easy.
A beginner might think that they would buy a Hell Boy bodysuit from the market and would rock the party. This is not how it is done. Hell Boy doesn't look like a normal human being and trying to look like him is not everyone's cup of tea, and that too when you are a beginner of cosplaying.
The makeup is not that simple, the props are not easily found anywhere and are expensive, and the cosplayer needs to be muscular and tall as the Hell Boy to leave the audience in awe. Even if you've got what it takes, it is suggested that you don't try to cosplay Hell Boy as a beginner, or you'll ruin your first cosplay experience.
3. Hulk
We are all impressed by the incredible and out of this world's strength and endurance. Being fans of the Hulk comics and movies, we all want to be strong and lethal like him. Cosplay has given people a platform to become their favorite characters from the movies and anime. Cosplayers have impersonated Hulk and have done it most impressively on multiple occasions. Their hard work and dedication spoke for itself as they wore the Hulk costume. These were probably all experienced in cosplaying.
Beginners should never try to cosplay Hulk only because they love him and want to be like him. There are a lot of cosplayers who have tried to cosplay as Hulk and have failed despite knowing what to do. If you want to look like Hulk, you would probably need a Hulk bodysuit that makes you look huge like he is. This isn't as simple as it sounds. Wearing and carrying a bodysuit might also become the biggest challenge you face as a beginner cosplayer.
If you can't look exactly alike, or even close to that, there is no point to cosplay that character. Hulk is also one of those characters who are not easy to cosplay. There is a big 'No' for beginners trying to cosplay Hulk.
4. Batman
Batman is one of our favorite characters. It's not just Batman who we love. The abilities, weapons, and most importantly the Bat-mobile has made people fall in love with the character. Are you planning to cosplay him at the next cosplay convention? Think again. And if you are a beginner of the cosplay, you should refrain from making this move. This won't be easy for you to cosplay Batman as a beginner. The suit he wears with the mask, cape, and his props would cost you a lot. Spending too much on a costume as a beginner is not a good idea.
The fact, that you can afford to buy the suit and costume Batman wears, has nothing to do with how well you do try to cosplay Batman. You need to know how to wear the costume properly. Wearing a Batman suit is not easy because it is not a plain pair of trousers and a shirt that you have to wear. As a beginner, you will not be able to find the right costume and you will not be able to wear it properly as well. Above all, Batman without a Bat-mobile doesn't sound like a good idea. And a beginner is in no position of building a Bat-mobile.
5. Mystique
Mystique is a mystery as the name suggests. The way she changes her appearance and biological cells are mesmerizing to watch. She has been the love of countless cosplayers around the world and many have showcased their art and creativity in the best possible way of taking cosplay to a whole new level. The makeup and painting the body to cosplay Mystique is not easy at all, and that is the reason beginners are suggested not to cosplay as her at the beginning of their cosplay journey. It requires a lot of practice and hard work to look like Mystique.
It has been observed that many beginners have tried to cosplay Mystique and have had the worst cosplay experience. Cosplayers have committed the worst blunders in trying to impersonate the mystery of Mystique. No one wants to be the center of attention for a negative reason and failing to properly cosplay Mystique would have you experience a nightmare. People would make fun of you as you make fun of the character. As a beginner, if you have no idea of how to cosplay Mystique, it is suggested that you don't try it, even if someone compells you to do so.